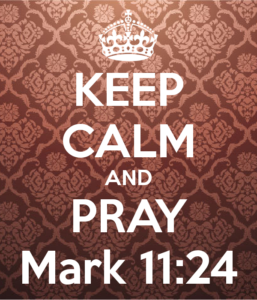 Children's Church is having play practicing every Wednesday night at 7:00 pm.
LADIES MEETING – November's ladies meeting is cancelled but mark your calendar for the Ladies Christmas Luncheon, Saturday, December 8th. We'll meet at the church at 11:00 am and then go to the Olive Garden in Beavercreek. We would like to invite all the ladies.
Saturday, Nov. 24th at 9:00 am in the Fellowship Hall.
We are looking for individuals and couples interested in teaching Sunday School or leading a small group. Contact Sis. Pam M. for more information.
YEAR AROUND FUNDRAISER:
Evangel Church Of God is registered to be part of the Kroger Community Rewards. Simply register your Kroger rewards Card online at
Using the NPO #83683. The Jungle (Children's Church) will automatically earn a rebate and you get your fuel points. You need to register every year. Renewal month is May, so if you haven't registered for this year, do so now. Any questions, see Sis. Cindy.
OUR MISSION –
TO BE A LIVING AND VISIBLE EXPRESSION OF THE MINISTRY OF JESUS CHRIST TO OUR COMMUNITY, OUR CITY, AND OUR WORLD THROUGH THE S
PIRIT OF PENTECOST.
THRIFT STORE/HEAVEN'S CUPBOARD:
Food donation drop-off in the brown barrel in the church foyer.
"FLASHPOINT 2018" REVIVAL
with Bishop Rick J. Lairsey
Revival begins Friday, November 30th at 7:00 pm. thru Sunday, December 2nd.
2018 ushers in a new season and critical moment where we have the opportunity to say yes to the yearning God has placed in our hearts. In that regard, I am committed to not neglecting the opportunity, recognizing the need to change, and accept the vision that God has given me. The time for your flashpoint is now.
Volunteers are needed!
Time to get ready for the annual Community Thanksgiving Feast. Many Volunteers are needed to help with setting-up, serving and clean-up along with donation of turkeys. See Sis. Sarah if you can volunteer or donate a turkey.
MONDAY NIGHT PRAYER –
Beginning in October, our prayer focus will be on Sunday School and the Food Pantry. Come and pray.
HELPING OUR COMMUNITY
"When ye have done it unto one of the least of these my brethren, ye have done it unto me."
THRIFT STORE/HEAVEN'S CUPBOARD:
Food donation drop-off in the brown barrel in the church foyer.
CLEANING SCHEDULE:
Volunteers are needed!!!
Nov. 17th – Barb & the Hansfords
Judy Coffey
Pam Martinez & Carrie Blair
Bernard Easler
Johnny Jones
Brian Hatton
James & Daphine Allen
Troy & Rhonda Bush
Jamia Walters
Tina Bateman
Pam & Larry Gifford
Hodge & Barb Little
Victor Billheimer
Ken Kearns
Bessie Perez
Dustin & Caleb Wilson
Dyna & David Wilson
Clinton Tompkins
Sis. Roach
The Reyes Family
Myrtlene Begley
Kimberly Welle
John Coffey
Jacken Coffey
Kaye Parks
Sundance
Lucy Hamilton
Jerry Combs
David & Violet Mooney
Dewey Bowman
Sandy Spencer
Sis. Jean Vaughn
Harold & Joyce Collier
Dave Mitchell
Sis. Thomas
Cora Stanley
Jeannie Dixon
Nellie Blair
BJ Lockwood
*Contact Sis. Marie P. if you can help with keeping our church clean.