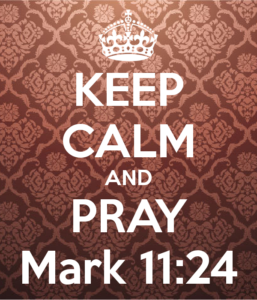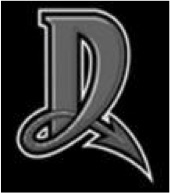 VOLUNTEERS WANTED
for Drqgons Games!!!
We are still looking for volunteers to help us with the (NP) Non-profit fundraisers at the Dayton Dragons this season, this will help raise money for a churchVan/Bus. If you are interested or have any questions see Bro. Jeff or Sis. Lori
YEAR AROUND FUNDRAISER:
Evangel Church Of God is registered to be part of the Kroger Community Rewards. Simply register your Kroger rewards Card online HERE!
Using the NPO #83683. The Jungle (Children's Church) will automatically earn a rebate and you get your fuel points. You need to register every year. Renewal month is May, so if you haven't registered for this year, do so now. Any questions, see Sis. Cindy.
Start making plans to be at YOUTH CAMP!!!
E

arly Bird price $135.00 (includes t-shirt), deposit of $25.00 and application must be mailed to the State office by Thursday,
May 2nd.
After May 2nd cost will be $145.00, without a t-shirt.
See Sis. Cindy for applications or apply on-line ohiocog.com.
– Sr. High camp is June 10th-14th
–

Jr. High

camp is June 17th-21st
–

Kids Alive

camp is June 24th-28th
– Adventure Time is July 1st-4th.
PASTOR'S COUNCIL AND LEADERSHIP MEETING
Friday, March 29th, Pastor's Council meeting from 6:00 to 7:00 pm and Leadership meeting from 7:00 to 9:00 pm. Dinner will be provided.
Food Pantry is OPEN Monday from 3- 7 pm. The Thrift Store is open @ 10am-2pm Mon, Tue & Thu.
#WeCAREOhio
Our Ohio Mission
CARE is:
C – Connecting
A – Affirming
R – Resourcing
E – Encouraging
FINISH is:
F – Find
I – Interceed
N – Network
I – Invest
S – Send
H – Harvest
Saturday, Mar. 16th at 11:00 am. All are welcome to share God's Word with us!
Saturday, Mar. 23th at 9:00 am in the Fellowship Hall.
"Contact Sis. Marie P. to help with keeping our church clean."
HELPING OUR COMMUNITY
"When ye have done it unto one of the least of these my brethren, ye have done it unto me."
OUR MISSION –
TO BE A LIVING AND VISIBLE EXPRESSION OF THE MINISTRY OF JESUS CHRIST TO OUR COMMUNITY, OUR CITY, AND OUR WORLD THROUGH THE SPIRIT OF PENTECOST.
THRIFT STORE/HEAVEN'S CUPBOARD:
Food donation drop-off in the brown barrel in the church foyer. Thank you for your donations to our community.
"21 Days of Prayer"
21 Days of Prayer begins Sunday, March 31st through Saturday, April 20th in preparation for Easter Resurrection Service.
Judy Coffey
Pam Martinez & Carrie Blair
Bernard Easler
Johnny Jones
Brian Hatton
James & Daphine Allen
Troy & Rhonda Bush
Jamia Walters
Tina Bateman
Pam Gifford
Victor Billheimer
Ken Kearns
Bessie Perez
The Reyes Family
Myrtlene Begley
Kimberly Welle
John Coffey
Jacken Coffey
Kaye Parks
Sundance
Lucy Hamilton
Dyna & David Wilson
Jerry Combs
David & Violet Mooney
Dewey & Janice Bowman
Sandy Spencer
Sis. Jean Vaughn
Harold & Joyce Collier
Dave Mitchell
Sis. Thomas
Cora Stanley
Jeannie Dixon
Nellie Blair
Sis. Roach