Pastor Appreciation: Aug 26 Service

Evangel Academy: begins Aug. 27

Sept. 3 – Labor Day

Sept. 9 – Native American Sunday

SWIM Missions Trip – September 10th-15th

Sept. 15 – Ladies' Meeting

Sept. 29 – Men's Meeting

For more information about SWIM,
please click the picture below!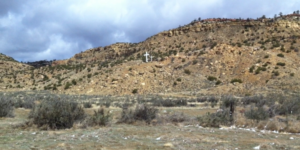 SouthWest Indian Ministries
MISSIONS TRIP – Monday-Saturday, September 10th-15th our team, along with a team from Columbus, will be flying out to the Navajo Reservation in New Mexico to minister to about 50 Navajo Pastors. While on the reservations they will be ministering to the Navajo Children, feeding the hungry and ministering to the homeless. It's because of the wonderful support of this church through prayers and donations that we are able to do this mission trip each year. Thank you for your compassion, love and support of this ministry to these wonderful people. Please pray for safe travels and for the success of this mission and that the will of God be done.