//////////////////////////////////////////////////////////////////////////////////////////////
Get with Sis. Cindy to sign-up as Station and Team Leads
for VBS 2019. "ROAR VBS 2019" runs July 22nd-26th!
//////////////////////////////////////////////////////////////////////////////////////////////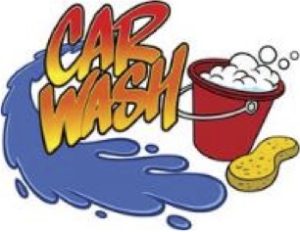 S.W.I.M FUNDRAISER – CARWASH
Carwash on Saturday, July 20th from 10:00 am until 1:00 pm to raise funds for the S.W.I.M. Ministry. Any questions, see Sis. Barb.
CHRISTMAS IN JULY
FOR HAITI !!!
We have 25 bags to be filled for children in the area surrounding Destiny Village. See Sis. Barb for a bag and the list of items to donate.
S.W.I.M FUNDRAISER – Baby Photo Guessing Contest!!!
Guess the correct name to the photo!!!
To enter a baby photo, please turn-in photos to Sis. Barb. $5.00 for 3 guesses
1st Place Winner: $25.00 Walmart gift card and 2nd Place Winner: $10.00 Speedway card.
Monies go toward our trip to New Mexico in September.
YEAR AROUND FUNDRAISER:
Evangel Church Of God is registered to be part of the Kroger Community Rewards. Simply register your Kroger rewards Card online HERE!
Using the NPO #83683. The Jungle (Children's Church) will automatically earn a rebate and you get your fuel points. You need to register every year. Renewal month is May, so if you haven't registered for this year, do so now. Any questions, see Sis. Cindy.
THRIFT STORE/HEAVEN'S CUPBOARD:
Food donation drop-off in the brown barrel in the church foyer. Thank you for your donations to our community.
VAN FUNDRAISER
We have started Phase 2 of the van fundraiser.
We have envelopes at Welcome Center for your offerings. From $500, $100 down to $1.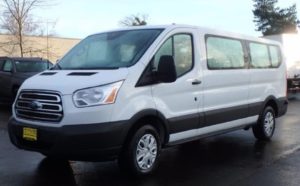 Important Notice:
Food Pantry is OPEN Monday from 3- 7 pm. And the Thrift Store is open @ 10am-2pm on Mon, Tue & Thu.
July 20th at 11:00 am. All are welcome to share God's Word with us!
July 27th at 9:00 am in the Fellowship Hall.
July 20th –

Barb & the Hansfords
"Contact Sis. Marie P. to help with keeping our church clean."
#WeCAREOhio
Our Ohio Mission
CARE is:
C – Connecting
A – Affirming
R – Resourcing
E – Encouraging
FINISH is:
F – Find
I – Interceed
N – Network
I – Invest
S – Send
H – Harvest
OUR MISSION:
To be a beacon of hope the lost, a community of care to the broken and hurting, a compassionate hand to the needy and a source of Christ's love to all
.
Bill & Cleo Long
Jack Walling
Sis. Lovely
Jim Wood
Terry Baden
Judy Coffey
Pam Martinez
Carrie Blair
Bernard Easler
Johnny Jones
Brian Hatton
Troy & Rhonda Bush
Jamia Walters
Tina Bateman
Pam Gifford
Victor Billheimer
Ken Kearns
Dustin & Caleb Wilson
Sis. Roach
The Reyes Family
Myrtlene Begley
Kimberly Welle
John Coffey
Jacken Coffey
Kaye Parks
Sundance
Lucy Hamilton
Dyna & David Wilson
Jerry Combs
David & Violet Mooney
Dewey & Janice Bowman
Sandy Spencer
Sis. Jean Vaughn
Harold & Joyce Collier
Dave Mitchell
Sis. Thomas
Cora Stanley
Jeannie Dixon
Bessie Perez