//////////////////////////////////////////////////////////////////////////////////////////////
//////////////////////////////////////////////////////////////////////////////////////////////
Important Notice:
Monday Night Prayer Meeting Focus – 5:00-8:00 pm.
Week 3: Compassion – January 19
Colossians 3:12 NIV – Therefore, as God's chosen people, holy and dearly loved, clothe yourselves with compassion, kindness, humility, gentleness and patience.
//////////////////////////////////////////////////////////////////////////////////////////////


//////////////////////////////////////////////////////////////////////////////////////////////
PRAY 20/20 INITIATIVE – Components: 20 minutes of reading the bible daily followed by 20 minutes of prayer daily. Began January 1, 2020 and continuing until Easter Sunday, April 12, 2020.
NOTICE: Evangel Food Pantry will be open on Mondays from 5:00 pm until 8:00.
Thrift Store is open @ 10am-2pm on Mon,
Tue & Thu.
THRIFT STORE/HEAVEN'S CUPBOARD:
Food donation drop-off in the brown barrel in the church foyer. Thank you for your donations to our community.
MEN'S MINISTRY MEETING
– Jan. 25th
WOMEN'S MINISTRY MEETING
– Feb. 18th
YEAR AROUND FUNDRAISER:
Evangel Church Of God is registered to be part of the Kroger Community Rewards. Simply register your Kroger rewards Card online HERE!
Using the NPO #83683. The Jungle (Children's Church) will automatically earn a rebate and you get your fuel points. You need to register every year. Renewal month is May, so if you haven't registered for this year, do so now. Any questions, see Sis. Cindy.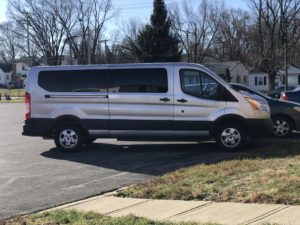 THANKS to everyone for the donations, pledges & fundraisers toward the purchase of our new church van!!!
VISION 2020 LEADERSHIP SUMMIT
A CLEAR FOCUS ON CHRIST AND HIS MISSION
Friday, January 31st at 6:30 pm. All leaders encouraged to attend. Dinner will be provided and Child care will be provided. We will be casting vision and planning for the year of 2020 that is before us! We will have a great time of interaction and fellowship!
SPECIAL GUEST SPEAKER: BISHOP GARY CHANCE
CLEANING SCHEDULE:
January 18th – The Jungle
January 25th – Barb & the
February 1st – Marie
February 8th – Marie
"Contact Sis. Marie P. to help with keeping our church clean."
UPCOMING EVENTS!
January 20th –
Martin Luther King, Jr.
February 20th-22nd – 2020 Vision Prayer Conference @
The Potter's House,
Columbus, Ohio
#WEPRAYCOG
#WeCAREOhio
Our Ohio Mission
CARE is:
C – Connecting
A – Affirming
R – Resourcing
E – Encouraging
FINISH is:
F – Find
I – Interceed
N – Network
I – Invest
S – Send
H – Harvest
Crystal Wilson
Bodhi Martinez
Polly Combs
Sis. Caldwell
Misty Barrett
Jason Carter
DaVonna Hornback
Marilyn Jackson
Ronald Jackson
Kaye Parks
Sis. Lovely
Jim Wood
Carrie Blair
Brian Hatton
Jamia Walters
Pam Gifford
Tina Bateman
Victor Billheimer
Ken Kearns
Dustin & Caleb Wilson
Myrtlene Begley
Kimberly Welle
John Coffey
Jacken Coffey
Lucy Hamilton
Dyna & David Wilson
David & Violet Mooney
Dewey & Janice Bowman
Sandy Spencer
Sis. Jean Vaughn
Harold & Joyce Collier
Dave Mitchell
Cora Stanley
Jeannie Dixon
Bessie Perez
Betty Sue Allen
Johnny Jones
•••••••••••••••••••
OUR MISSION:
To be a beacon of hope to the lost, a community of care to the broken and hurting, a compassionate hand to the needy and a source of Christ's love to all.