//////////////////////////////////////////////////////////////////////////////////////////////
Evangel Academy Registration Is Open!
//////////////////////////////////////////////////////////////////////////////////////////////
S.W.I.M CONFERENCE
– Monday, September 9th – Saturday, September 14th. Conference is on teaching "Foundation of Truth". Please pray for God's move during this conference at the Church of God regional office in the heart of Indian country which is headquartered at beautiful Manuelito
, New Mexico.
THRIFT STORE/HEAVEN'S CUPBOARD:
Food donation drop-off in the brown barrel in the church foyer. Thank you for your donations to our community.
REMINDER – Please turn in the Haiti bags to Sis. Barb or Pastor so they can get sent to Destiny Village. Thank you for helping this mission. "Change a Child, Change a Nation!!!"
September 14th – The Jungle September 21st – Barb & the Hansfords September 28th – Marie October 5th – Marie
"Contact Sis. Marie P. to help with keeping our church clean."
YEAR AROUND FUNDRAISER:
Evangel Church Of God is registered to be part of the Kroger Community Rewards. Simply register your Kroger rewards Card online HERE!
Using the NPO #83683. The Jungle (Children's Church) will automatically earn a rebate and you get your fuel points. You need to register every year. Renewal month is May, so if you haven't registered for this year, do so now. Any questions, see Sis. Cindy.
YOUTH MINISTRIES
COUNCIL MEETING
TODAY at 1:30 pm. All parents and youth are asked to attend to discuss upcoming Youth Ministries activities, special events, fund-raisers, etc. Pizza and refreshments provided.
VAN FUNDRAISER
Over $4500.00 was raised towards the van as part of the Dayton's Dragons profits. We have started Phase 2 of the van fundraiser.
We have envelopes at Welcome Center for your offerings. From $500, $100 down to $1.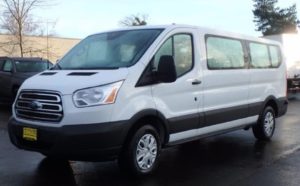 Important Notice:
Food Pantry is OPEN Monday from 3- 7 pm. And the Thrift Store is open @ 10am-2pm on Mon, Tue & Thu.
September 21st at 11:00 am. All are welcome to share God's Word with us!
Sept. 28th @ at 9:00 am in the Fellowship Hall.
#WeCAREOhio
Our Ohio Mission
CARE is:
C – Connecting
A – Affirming
R – Resourcing
E – Encouraging
FINISH is:
F – Find
I – Interceed
N – Network
I – Invest
S – Send
H – Harvest
CHRISTMAS PLAY TIME
To all children, youth, or anyone interested in being a part of this year's Christmas Play, please see Sis. Cindy.
Kaye Parks
Sis. Muhl
Sis. Lovely
Jim Wood
Judy Coffey
Pam Martinez
Carrie Blair
Bernard Easler
Johnny Jones
Brian Hatton
Jamia Walters
Tina Bateman
Pam Gifford
Victor Billheimer
Ken Kearns
Dustin & Caleb Wilson
Sis. Roach
Myrtlene Begley
Kimberly Welle
John Coffey
Jacken Coffey
Lucy Hamilton
Dyna & David Wilson
Jerry Combs
David & Violet Mooney
Dewey & Janice Bowman
Sandy Spencer
Sis. Jean Vaughn
Harold & Joyce Collier
Dave Mitchell
Cora Stanley
Jeannie Dixon
Bessie Perez
Ruth Bowman
OUR MISSION:
To be a beacon of hope the lost, a community of care to the broken and hurting, a compassionate hand to the needy and a source of Christ's love to all
.